Coming March 4th 2013 is a new album from Gemma Ray, entitled "Down Baby Down".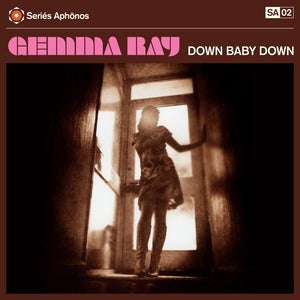 Recorded in a few days at Candy Bomber (ensconced in the former CIA headquarters wing of Berlin's Tempelhof Airport), with a handful of musicians namely Thomas Wydler (of Nick Cave and the Bad Seeds) on drums, Rory More on organ, and Wilhelm Stegmeier on bass, it is 30 minutes of largely instrumental compositions coated with choral enhancement and ominous vocal motifs. Gemma herself takes care of all vocal, guitar, piano, clavioline, glockenspiel, melodica and dulcimer duties.
For want of a better description, Gemma calls them "fantasy soundtracks", as the music escapes the trappings or the expectations of the pop or rock song. "It's probably my most honest and satisfyingly free work to date", she says. She makes no secret of her love of composers such as Komeda (of Roman Polanski soundtracks fame), Morricone, John Barry, or Jack Nitzsche (see Tarantino's Death Proof) , and this collection of compositions reveals Gemma's more darkly musical imaginings. They unfold on their own pictorial journey through deserts, mountains and ghettos, lithely sinking through jazz-noir, gothic folk, fucked-up rock'n'roll, and out into deathly space.
Released on super-limited, highly collectible vinyl (with CD included) and download, it will be the second release on Bronze Rat's Seriés Aphōnos, a new music library which focuses on left-of-centre musical meanderings, soundtracks, and strange treasures from hidden corners.
Further details coming soon, but in the meantime please head to www.seriesaphonos.com to learn more more about the label and to pre-order Down Baby Down.